Cheating in a relationship may be the worst thing to do but the fact also remains that a lot of people do cheat and they also do it quite often. Cheating, of course, is a betrayal of someone's trust and it should lead one to seriously rethink their relationship but one should also understand what led their partners to cheat. It is in no way a justification for cheating but here we have 12 most common reasons why people betray their partners.
#1 The couple wasn't ready
Sometimes, the couple gets into a relationship on impulse. They haven't spent enough time together and do not know each other, as well as they should have before getting serious. With time, they start focusing on the negative aspects of their partners and as they do so, their propensity to cheat increases phenomenally.
#2 Sex sucks
Sometimes, it is actually about the sex. No matter how much they try, the couple just can't get in sync when it comes to sex. They may have different expectations, wishes, or something else which just does not fit. Sex becomes poorer by the day and they end up looking for different partners.
#3 Trapped in a relationship
It often happens that one or the other partner feels like they are trapped in the relationship. It may be that the other partner is dominating or unreasonable, but the feeling of being trapped can really make one anxious. This feeling does induce the thoughts of cheating in the partner.
#4 For revenge
One of the partners may have hurt the other, they may have done something which is unacceptable for the other or it could be that the partner resents something about the other. This is actually one of the most common reasons why people betray their partners and they also do it guilt-free.
#5 Accidentally
Sometimes, people don't mean to cheat but the circumstances are such that they lose control and end up cheating. It is, yet again, not justified in any way but there is always some scope of basic human errors and people do fall for temptation all the time.
#6 Out of fear
At times, when the relationship starts getting serious, people start getting cold feet. They start contemplating their choices and rethinking their decisions. They start fearing stagnation and missing the date periods. So, they do end up cheating out of sheer fear of commitment
#7 Desire for new sexual experience
People's sex lives can seriously stagnate in a relationship. They fall into a rut and the sex becomes routine and mundane. It is obvious to look for new experiences and they do try to find it in their partners but if they don't they look for opportunities to cheat.
#8 Lack of true intimacy
Intimacy is extremely important in a relationship. It involves the freedom to speak to your partner without fear or favor. When a partner feels that they are constrained and cannot find the freedom they seek, they look for the same in other people. And if they find a person who makes them feel more intimate, they do cheat.
#9 Thrill seeking
Sometimes, people are just looking for some kind of thrill or a rush in their lives. They feel bored and out of their minds with the regularity of their lives. Cheating does provide a thrill unlike any other and the temptation of that thrill drives people towards cheating.
#10 Lack of emotional validation
Emotional compatibility is extremely important in a relationship. The partner's ability to perceive each other's emotions and acting accordingly can build or break a relationship. Finding emotional validation in your partner is important and when they don't get it, they start looking for the same in other people.
#11 Falling for someone new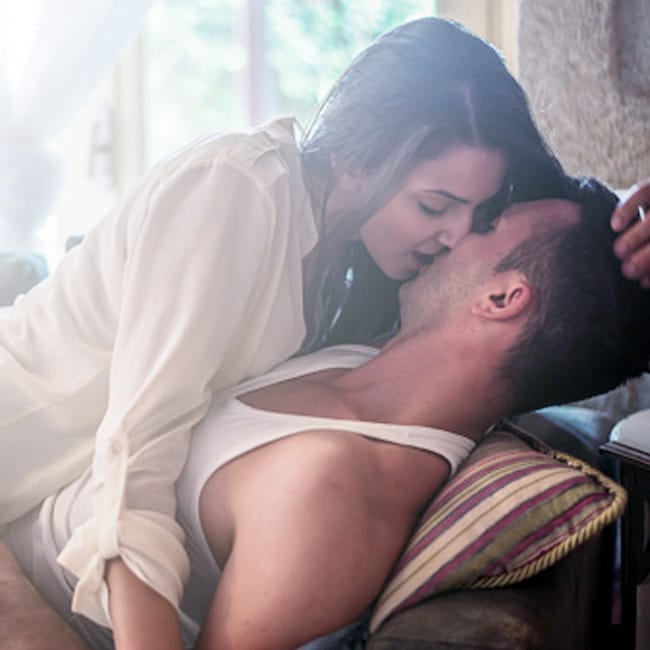 It is very human to fall for someone apart from your partner. The difference arises if you act on that impulse or not. Not a lot of people have the inner strength to fight this temptation and once they fall for someone else, they look for ways of getting together with them, and hence the infidelity.
#12 Little problems add to one big issue
Every relationship has problems and actually a lot of them. Relationships that last happen when the couple works towards resolving them one issue at a time. Sometimes, however, these unresolved issues keep building up and they snowball into a large issue. It is at this point that the person feels overwhelmed and cheats as a way of escaping.